1- How Would You Classify Digital Marketing?
An Important SEO Interview Question Search Engine Optimization, Pay-per-Click, Social Media Marketing, Content Marketing, Email Marketing, Mobile Marketing, Marketing Analytics, and Affiliate Marketing are the eight basic areas in which digital marketing may be divided.
2- What Is A Digital Marketing
Digital marketing, at its most simple level, is advertising distributed via digital channels like online services, websites, media platforms, email, and smartphone devices. Digital marketing is the method of organizations endorsing products, services, and types via the utilization of varied online media platforms.
3- What Are The Types Of Digital Marketing?
Search Engine Optimization (SEO)
E-commerce Marketing
Content Marketing
Search Engine Marketing (SEM)
Email Marketing
Social Media Marketing
4: What are the most efficient methods for increasing website traffic?
The most common and economical strategies for increasing website traffic are:
Paid search
Display advertising
Content marketing
Content optimization
Targeting long-tail keywords
Seeking referral traffic
Posting content on LinkedIn
Linking Internally
Email marketing
Writing crisp headlines
SEO activities
Guest blogging
5- What Is SEO (Search Engine Optimization)
The technique of boosting the quantity and quality of website traffic by raising the visibility of a website to users of an online search engine is known as SEO, or Search Engine Optimization. SEO is the process of obtaining visitors from search engine results that are organic, editorial, or natural.
6-What is the significance of keywords in digital marketing? What role does it play in SEO?
The most important and essential part of Search Engine Optimization is the keyword. Keywords are used by users to find a product or service on the internet.
All of your SEO efforts revolve around keywords. They are essential for higher search engine results page rankings (SERPs). Making your website SEO optimized for keywords that are relevant to your business is critical. This will improve the ranking of your website's pages in search engines, making it easier for visitors to locate your website.
7-What are the primary areas where keywords may help you improve the ranking of your website?
Keywords can be used in the following areas to improve page ranking. –
Web page content
Body text
Headlines
Website URL
Website Title
Meta tag
8-What Are The Types of SEO?
White Hat SEO
The term "white hat" SEO refers to a collection of approved search engine optimization tactics that are designed to increase a website's rank on a search engine's results page. Those results appearing through approved search techniques, rather than payment or trickery, are called organic results.
Black Hat SEO
Black hat SEO is an unscrupulous method of optimizing a website so that it ranks higher on the search engine results page (SERP) or lowers the ranking of a competitor's website. Your website's position on a search results page is crucial to attracting your target audience.
Grey Hat SEO
The concept of a grey hat SEO is neither black nor white but rather combines both. Black SEO techniques are being transformed into white SEO techniques, and white SEO techniques are being converted into black SEO techniques.
9- Give Some Examples Of Useful Digital Marketing Tools.
Keyword Discovery
RankWatch
MozCrazy Egg Heatmaps
Favicon Generator
XML Sitemap Generator
Alexa Ranking
Google Analytics
SubmitExpress Link Popularity
Buzzsumo
AdExpresso
Buffer App
MailChimp
Unbounce
Digital Point Keyword Tracker
Google Trends
Hasoffers
Google Keyword Planner
Kissmetrics
SEMrush
Ahrefs
10- On-page SEO strength
Your website's SEO score indicates how well your web page adheres to search engines' quality guidelines. An optimized web page is one that receives a score higher than 80%. An optimized page that receives a score under 80% is one that still needs improvement.
11- Off-page SEO Strength
In search engine optimization (also known as off-site SEO), you take actions external to your own website to improve your ranking within search engine results pages (SERPs). In addition to on-page SEO, these include several factors of basic SEO that contribute to a site's rank.
12- What is Schema
Schemas are outlines, diagrams, or models. Schemas are frequently used in computing to describe the structure of different types of data.
13- What Is Core Web Vitals in the google search console
Core Web Vitals shows you how your pages are performing according to real-world usage (sometimes referred to as field data). Check out the Google Search Central blog for more information on this initiative. Longer page load times have a severe effect on bounce rates.
14- Difference between On-page SEO And off-page SEO
| On-page SEO | Off-page SEO |
| --- | --- |
| It refers to aspects of your website that you may improve to increase traffic. | Off-page It's all about your internet reputation when it comes to SEO. Obtaining backlinks for your page from authoritative sites in your area is part of it. |
| On-page optimization includes the following elements: page title, meta description tag, optimized image with alt tags, URL structure, high-quality content, and optimized internal links. | Acquiring backlinks, leveraging social engagement with your site, and other aspects of off-page optimization are the most important. Use social media to promote your material. Add social bookmarks to your books. Blogging by Others |
15-What is a Press Release?
Writing a press release announcing a company's new events, goods, or services and submitting it to PR sites is known as "press release submission." It is an off-page SEO approach that aids in the promotion of events, products, or services on the internet in order to boost the site's SEO.

25+ important SEO Interview Question
How to Become a Digital Marketer after 12th free guidance
16- What is a guest post?
White hat link-building techniques, such as guest posting, are among the most genuine SEO strategies. Writing a blog and posting it on someone else's website is an interesting concept. There are benefits for both the website hosting the guest blog and the blogger themselves.
17- What are the keywords
A keyword is a phrase that users search for on a search engine.
18- Tell me About any latest Google updates.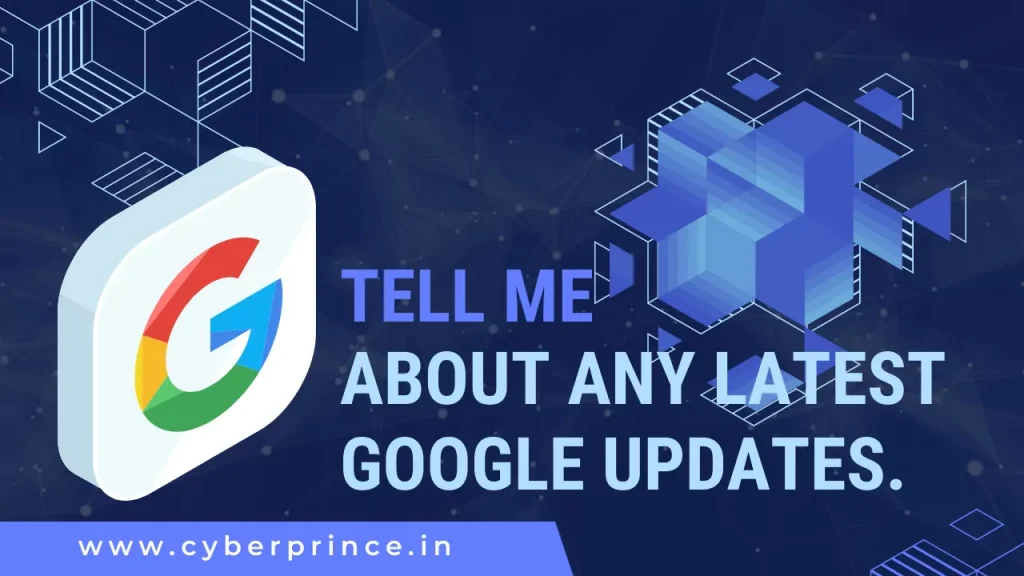 The Core Update of 2022 was the third and final update. The November 2021 core update, like all of Google's core updates, was broad in scope, affecting websites and SEO in all languages and taking roughly two weeks to completely roll out.
19- What is keyword density?
While there are no hard and fast guidelines for keyword density other than the ever-relevant "don't keyword things" advice, many SEOs advocate employing 1-2 keywords per 100 words of material. This equates to a keyword density of roughly 1% to 2%.
20- Difference between Webmaster tool and Google Analytics?
Google Analytics provides data about your website visitors, including how they interact with it. While Google Search Console is focused on search engines, it provides tools and insights that can assist site owners in improving visibility and presence in the SERPs.
21- What are the benefits of SEO
Increase the number of visitors to your website.
Take Your Business to the Next Level with SEO
Better ROI (Return on Investment).
In comparison to Adwords and PPC, this is a low-cost option.
22-What are nofollow and dofollow links?
Dofollow and Nofollow backlinks are two different ways to identify a link and inform Google how to associate the website you're linked to with your own. A dofollow link helps a website gain authority, but a nofollow link does not pass on link juice.
23-What is a phrase?
Combination of words that are used by advertisers in SEO or by the searcher in SERP
24- What tool do we use for keyword research?
We mostly use Google KPT(keyword planner tool) and Moz keyword explorer.
25- Tell me something about Google keyword planner?
A Google keyword planner is a tool that is used to search for keywords. It gives us the idea of
keywords and tells you the average monthly search and competition for the keyword.
26- What is a crawler?
A crawler could be a software package that collects data from all web pages and websites and indexes them. They are within the program. Crawlers are referred to as spiders or bots.
Meta tags are kinds of text that tell us about the content of a page. Meta tags can be divided into 4 categories. (meta title, meta description, meta robots, meta keyword).
28- What are outbound links?
Outbound links are those links on your web pages that take you to a web page of another
website.
29- What do you mean by inbound links or backlinks?
Inbound links, or backlinks, are the links that we receive on our website from other websites.
30- What is maximum title length
Google typically displays the first 50–60 characters of a title tag. If you keep your titles under 60 characters, our research suggests that you can expect about 90% of your titles to display properly.