About The How to Start Blogging in 2022
How to Start blogging In 2022 Best Way Cyberprince.in If you want to start your own blog, but don't know how or where to begin, this guide is for you. The process is not very complicated and doesn't take much time. In the next few minutes, you'll learn all the steps and have your own blog up and running!
Decide Your Niche To Start Blogging In 2022
When it comes to picking your blog's name, there are countless ideas at your disposal. With so many options, you could just choose the first thing that comes to mind or the generic "blogging tips" name The niche of your blog is the general subject area on which you will focus your content. Examples include topics such as travel, food, fashion, lifestyle, technology, and others. Including a word or two in your blog name that clearly indicates what your content is about
How to Buy A Domain and Hosting to start blogging In 2022
Buying a domain and hosting that is right for your site is key to your success online. A lot of beginners don't know where to start, or what to do. It can be tricky getting started online, I know that from experience. When I began online I wrote and pages on my site about the challenges of buying a domain and hosting.
Tips to Buy A hosting
Price should be that which comes in your budget
There should be Unlimited SSD Disk Space.
There should be Unlimited Band Width
There should be the Latest cPanel Version
Free SSL Certificate
There should be a Virus Scanner Image Manager
How To Choose Your Blogging Platform to start blogging In 2022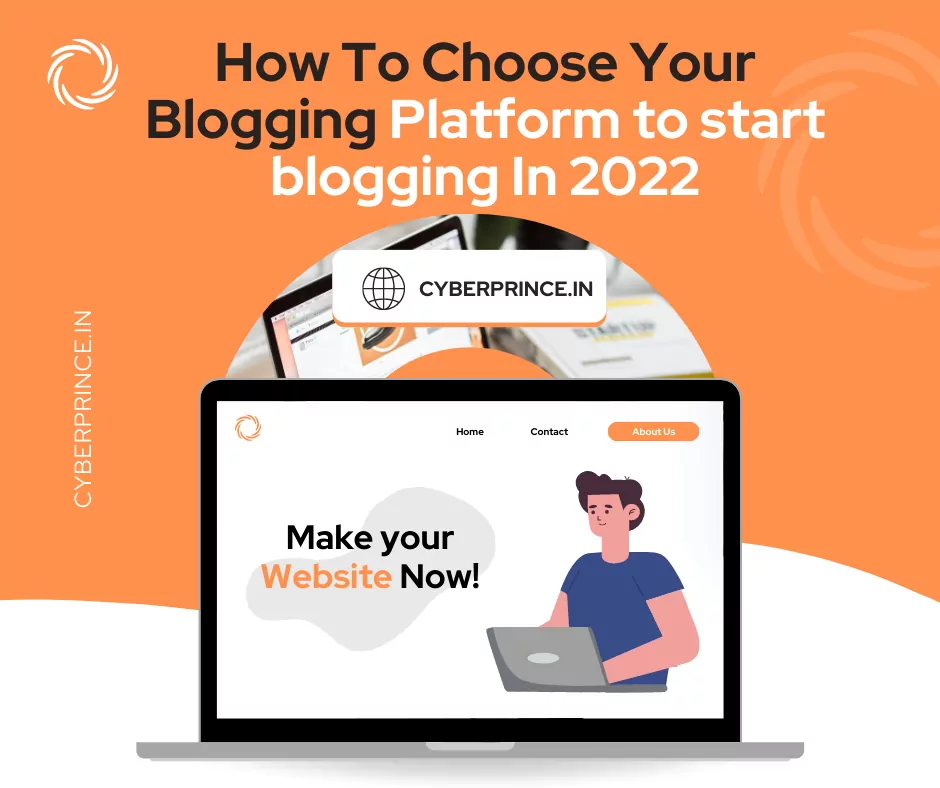 If you want to start a blog for free, there is only one free blogging platform that I recommend—WordPress (if you know of any other free blogging platforms, feel free to comment below). You can use WordPress to start a blog for free instantly. The best part about using WordPress is that you can install several valuable premium plugins for free.
Blogger.com
tumblr.com
Medium.com
wix.com
Create A website, install a theme, and design your blog
After installing WordPress from C-Panel, login to the WordPress Dashboard, after that an interface like the image given below will appear.
After this, by clicking on the Appearance option, click on the theme option, and Install A theme on your Website
Believe me, generate press Theme is very good for starter bloggers, many bloggers use this theme and earn a lot of income.
How to Write content to start blogging
To write the first blog post, it is very important to do keyword research so that it can be known what is your micro-niche topic.
In the current times, the competition has increased on almost every niche topic, so choose the keywords in which the competition is less, that is, find the low competition keywords so that the ranking in google can come easily.
How to Become a Digital Marketer after 12th free guidance
Write descriptive blog posts using keywords.
Now the question is how to write the first blog post on your blog?
To write the first blog post for your blog, there is a need to pay attention to many points such as what topic your blog is about.
The first blog post should be at least more than 1000 words i.e. full descriptive content so that visitors can understand and they can visit your blog directly for information related to that topic again.
The first or whatever post of the blog should be written, it should be original content, if you can write the content yourself, then write it yourself, otherwise, you can get it written by a content writer.
10 Most Popular Digital Marketing Courses
How to increase Blog traffic to start blogging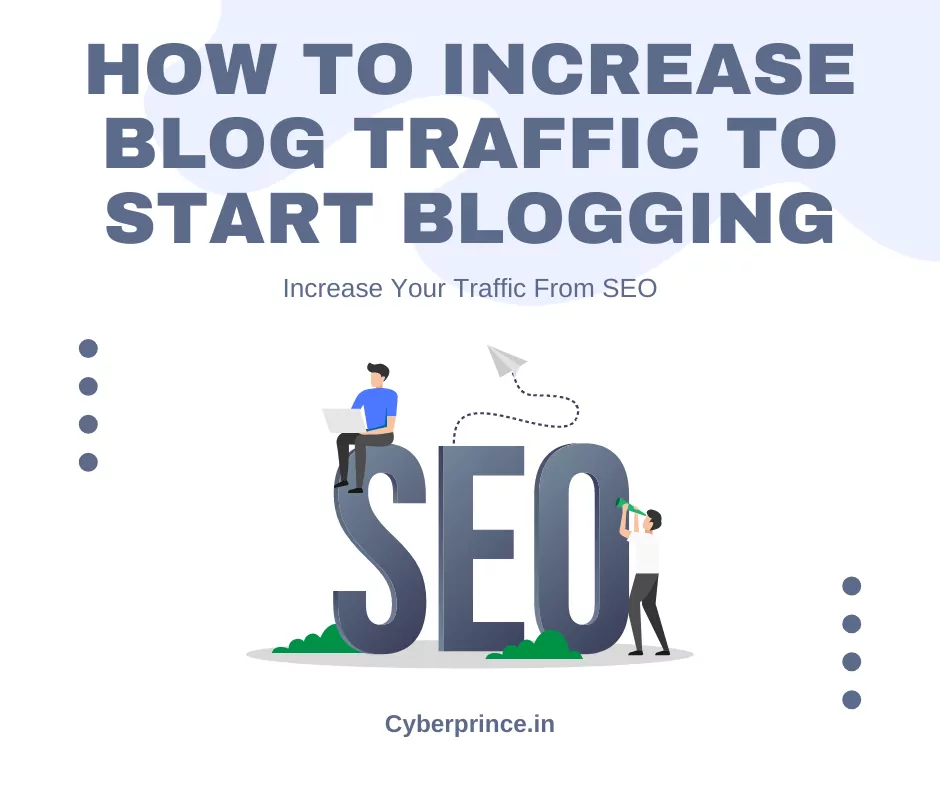 The question here is: How to promote your blog online and bring traffic to the Hindi blog?
Promoting a blog online and bringing traffic to the blog is not a difficult task, just a few selected tasks have to be done for it.
And if there is an old post in the blog, then update it and promote it.
First of all, you have to connect the blog to the search console and submit the sitemap in it, after doing all this your blog starts getting indexed by Google.
Before promoting the blog, there must be at least 25 posts and 3 or 4 pages should also be written like About us, Privacy Policy and Terms and Condition pages.
And the rest of the post Question Solving or Question Answering should be in 250 to 300 words so that if a visitor visits the blog, then his problem will be solved and he stays on the site for at least 3 to 5 minutes.
Before promoting the blog online, do the basic on-page setting.